The pratt or shelby tie know is a wide knot, although not as wide as a windsor. A polished look.

The four in hand tie know is a slightly asymmetrical knot. Best for heavier weight ties.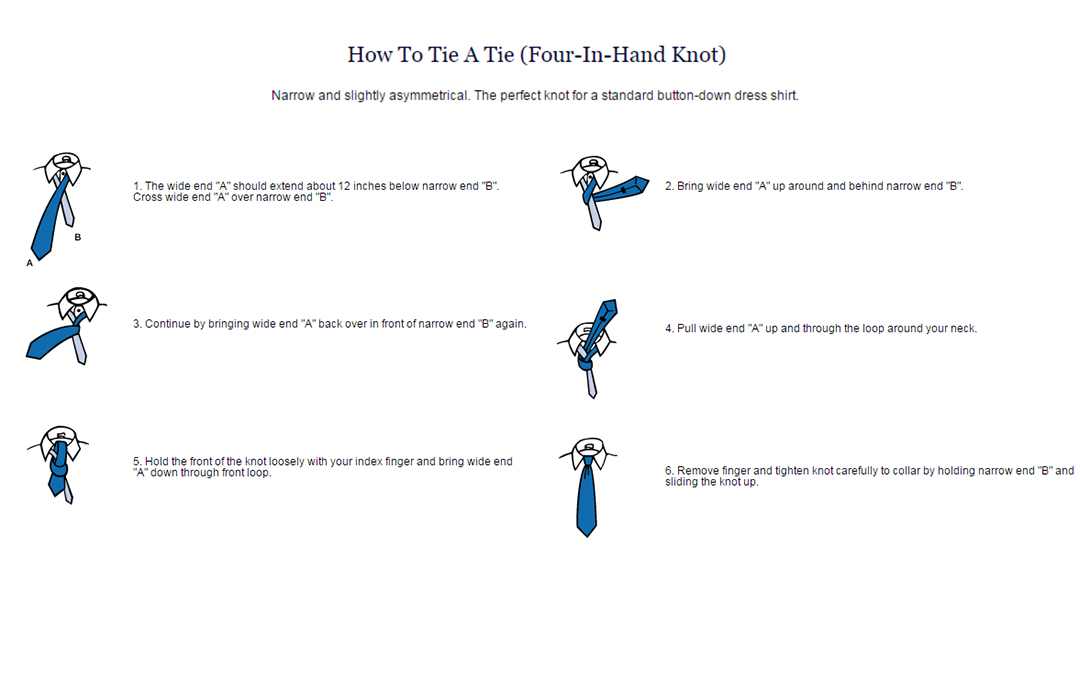 The half windor tie knot is a versatile symmetrical knot. Best for light/medium weight ties.

The windsor tie knot is a wide, triangular knot. Best for spread collar shirts. The most formal tie knot.